Whoa! Take a look at this fantastic piece of art, readers! This is amazing!
If you are interested in the smith's other work, then follow the link here to his website. The young man is truly talented and has a variety of blades available for purchase. As the article below explains, the knife that is the focus of the story will be going up for auction in October or November, and whoever buys it will be buying a treasure.
Enjoy the story, everyone!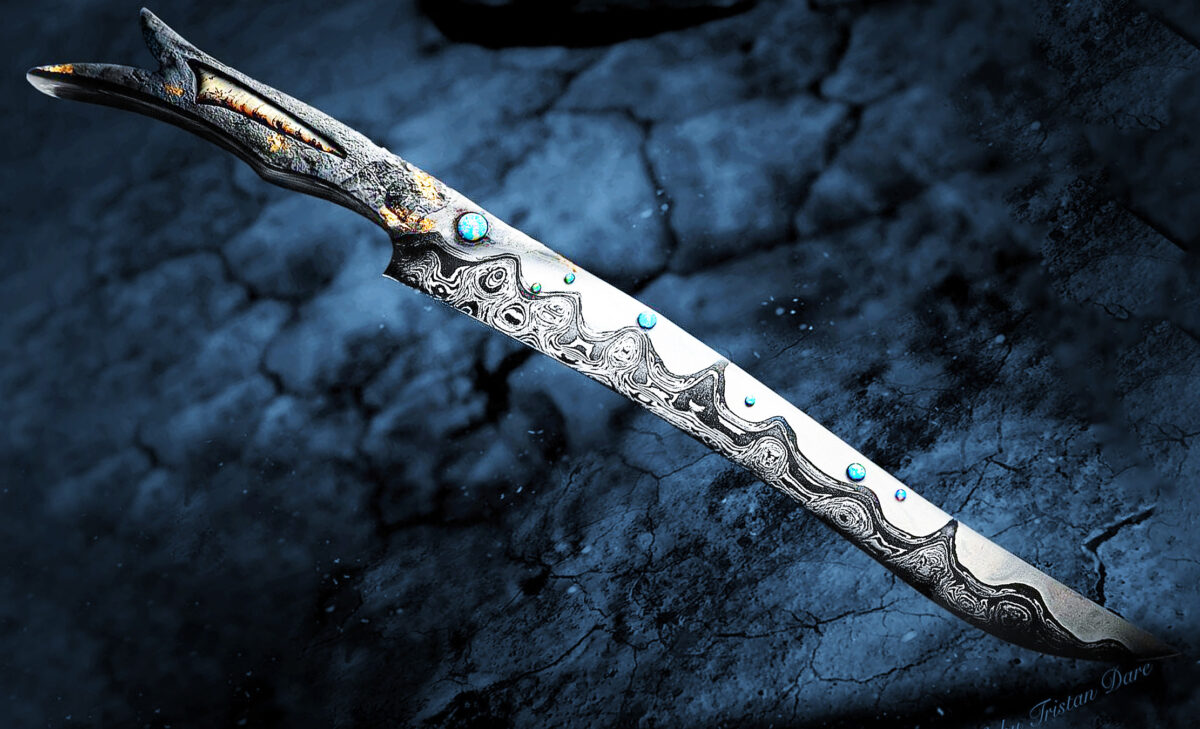 Bladesmith Forges 4.5-Billion-Year-Old Meteorite Metal Into 'Extraterrestrial' Knife—And It Looks Unreal
BY MICHAEL WING TIMEJULY 6, 2022 PRINT
It was King Tutankhamun's meteorite dagger that first sparked Tristan Dare's imagination. Although ancient blacksmiths probably hammered Tut's blade into shape, Dare, a young bladesmith from Idaho, introduced modern techniques to create his.
The ancient Egyptians regarded iron as a gift "from the sky," according to texts dating back to 1300 B.C. The only known source of natural iron in early civilizations was from meteorites. Today, meteorites are still highly prized; and like the ancients who forged the meteorite dagger found among the treasures in Tut's tomb, modern craftsman carry on the tradition of forging blades made from extraterrestrial space metal.
Dare, 19, is one of these craftsmen. He's been forging fine knives for the last six or seven years, which steadily grew into a fascination of incorporating precious metals into his pieces. After getting one of his knives, made out of a 4-billion-year-old meteorite, published in "Blade Magazine," it became a career.