Check it out, readers!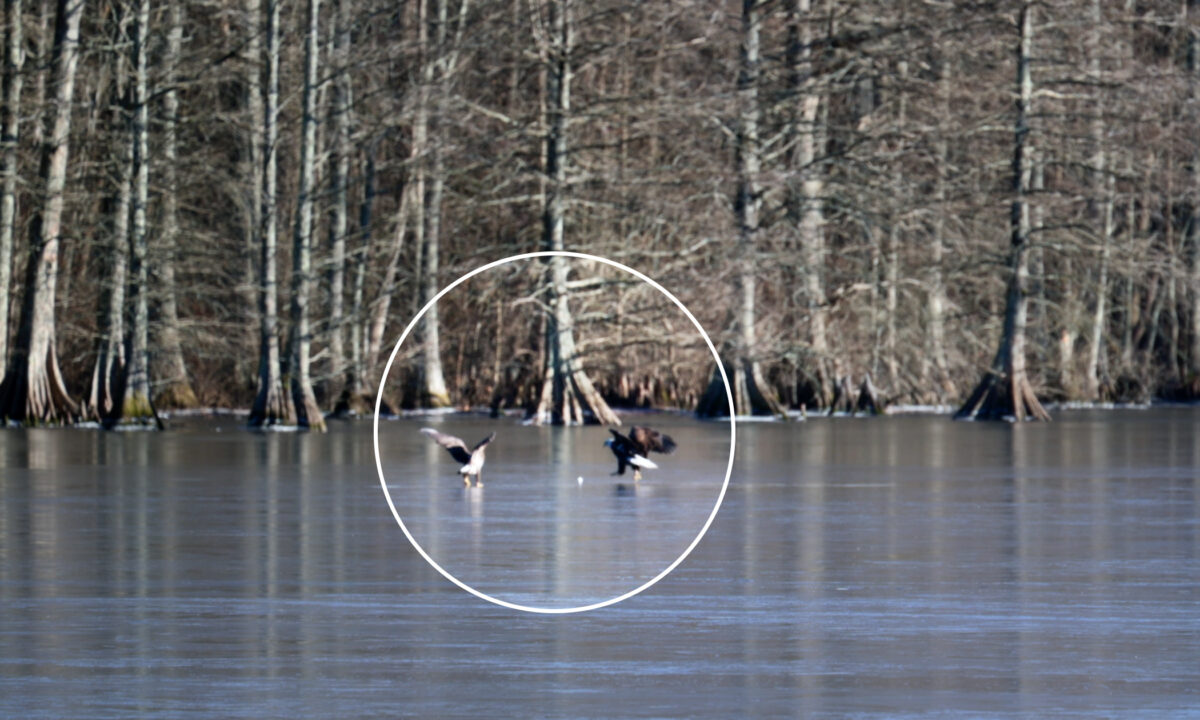 Playing With a Golf Ball on a Frozen Lake
BY ANNA MASON
FEBRUARY 16, 2023
On Dec. 27, 2022, Jeff Self, 56, from Chesapeake, drove 10 miles from his home to Stumpy Lake Natural Area. As Self parked his jeep, he noticed an eagle flying close by. Seeing another photographer he knew, Self grabbed his camera and the pair walked out onto the kayak launch ramp to see if they could capture some images.
"By then, the eagle had flown to the opposite side of the lake and was standing on the ice," Self, who has been into photography for 10 years, told The Epoch Times.