Sorry, readers, but that joke was begging to be written. Enjoy the article!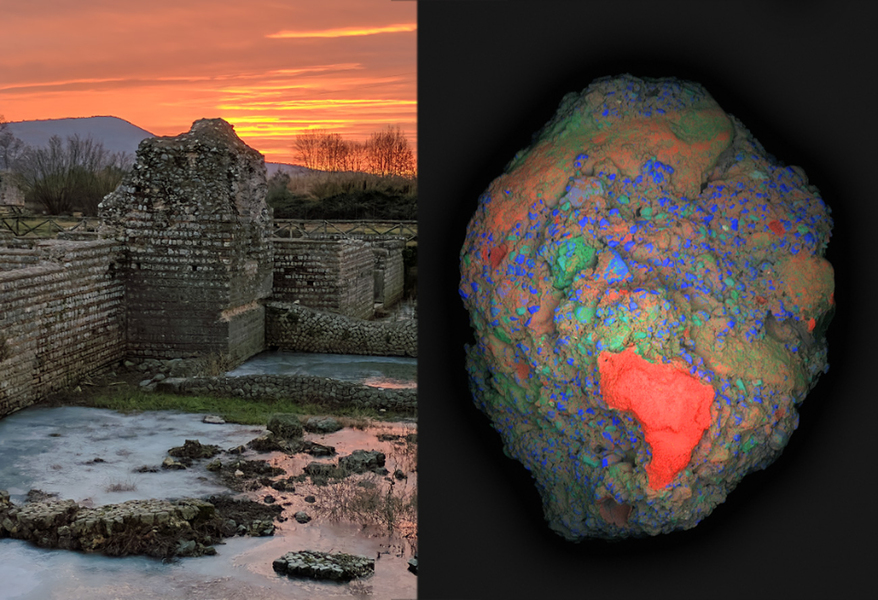 Riddle solved: Why was Roman concrete so durable?
An unexpected ancient manufacturing strategy may hold the key to designing concrete that lasts for millennia.
David L. Chandler | MIT News Office
Publication Date:
January 6, 2023
The ancient Romans were masters of engineering, constructing vast networks of roads, aqueducts, ports, and massive buildings, whose remains have survived for two millennia. Many of these structures were built with concrete: Rome's famed Pantheon, which has the world's largest unreinforced concrete dome and was dedicated in A.D. 128, is still intact, and some ancient Roman aqueducts still deliver water to Rome today. Meanwhile, many modern concrete structures have crumbled after a few decades.
Researchers have spent decades trying to figure out the secret of this ultradurable ancient construction material, particularly in structures that endured especially harsh conditions, such as docks, sewers, and seawalls, or those constructed in seismically active locations.
Now, a team of investigators from MIT, Harvard University, and laboratories in Italy and Switzerland, has made progress in this field, discovering ancient concrete-manufacturing strategies that incorporated several key self-healing functionalities. The findings are published today in the journal Science Advances, in a paper by MIT professor of civil and environmental engineering Admir Masic, former doctoral student Linda Seymour '14, PhD '21, and four others.
For many years, researchers have assumed that the key to the ancient concrete's durability was based on one ingredient: pozzolanic material such as volcanic ash from the area of Pozzuoli, on the Bay of Naples. This specific kind of ash was even shipped all across the vast Roman empire to be used in construction, and was described as a key ingredient for concrete in accounts by architects and historians at the time.