I am back with another list of recommended books! Foxfier's list of suggestions still has me thinking, readers. We are told that people do not read anymore, and to some degree, that might be true. But it is difficult to find any interesting novels to read these days. Unless you trust someone else's recommendation or are willing to scan through shelves or ebook catalogues with tomes that all sound the same, there are so many options as to baffle someone searching for something palatable to read.
Admittedly, my favorite places to search for new volumes to read are secondhand bookstores and libraries. Libraries because the books can be borrowed for free, secondhand bookstores because you can find treasures the rest of the world has forgotten or would prefer to forget. Plus, at secondhand stores, you can buy books that look promising far more inexpensively than at Barnes and Noble or even Wal-Mart!
So, let us take a look at the list below and see if there are any books on it you would like to pick up and read. I promise that none of them are boring. Some might not be precisely to your taste, but who knows? Maybe you will grow into them. 😉
The poster from the release date.
Phoenix (The Carter Files, Book 1) by Lori Janeski, which I reviewed here, has recently been republished by Tuscany Bay Books. The sequel is coming, and if you want more of her universe, I recommend picking up Planetary Anthology Luna. It has a short prequel to Phoenix in its roster of stories and it is good, readers. Trust me, this is one police procedural in space you will love!
Speaking of Tuscany Bay Books, do you remember Galen's Way by Richard Paolinelli? I reviewed that novel here and have to read the sequel yet. There's another book I have to finish first, though – and several others I have to get to afterward. Whew! Work, work, work…
By the Light of the Moon* by Dean Koontz had me laughing through the first eleven chapters. I remember it because I do not think that I had ever done that before. While there are a number of books that have made me laugh out loud or kept me tittering, eleven chapters is a record. Mr. Koontz' By the Light of the Moon holds a special place in my heart for that reason. Mr. Koontz not only told me a good story, he gave me much joy in the process. It was worth it!
On the subject of laughter, A Long Way from Chicago* by Richard Peck is another humorous novel worth reading. The book collects the tales of a boy and his sister as they spend their summers during the Depression with their grandmother. Both children are from Chicago while their grandmother lives in the Midwest.
To say this book is hilarious is an understatement. The children's grandmother leads them from one crafty adventure to another without the least apparent concern for their safety or their morals. Whether she is sitting up with the dead and scaring a nosy, rude reporter half to death in the process or breaking the law and shaming the sheriff into letting her get away with it, Grandma Dowdel (I think that is how her name is spelled – it's been some time since I read the book) makes sure that her grandchildren learn something and have stories to tell whenever they go home. Even if those tales only get passed down to following generations when they cannot land anyone in trouble!
86 – Eighty-Six* by Asato Asato is a series I have been talking about on and off over at my newsletter. I have mentioned it elsewhere here on the blog, too, of course – when I find something good, keeping it to myself is nearly impossible. 86 – Eighty-Six might prove to be hard reading for some, as it deals with heavy themes in a time when we are all stressed and worried about the future. But it is a worthwhile series so even if you do not feel up to reading it right now, keep it on tap. You may find you are able for it at some point in the future. 😉
The Beast Master* by Andre Norton follows Hosteen Storm as he leaves an irradiated and dead Earth for his new homeworld. A Navajo, Storm has chosen this planet not only because it is much like Earth's southwest, but because he has a score to settle. The man who killed his father is here, and he intends to see him pay for the murder. While Norton doesn't always have family at the center of her story, Beast Master is a novel where blood, kin, and home matter far more than normal. This is a space opera for the ages in my opinion, readers.
At present I am reading the Fullmetal Alchemist* manga by Hiromu Arakawa. It is fairly easy to work through right now because it is a comic book. I can travel from page to page more quickly here than through a prose novel, which…is a little annoying, if I'm being honest. I have a huge TBR pile that I need to clear up, but at the moment, I do not have time for it. Manga and comics are just easier to read.
Though I have seen the anime and enjoyed it, the manga is giving me much to consider in a manner which I had not before. Hopefully I will have those thoughts ready for you to read in the near future, but we shall see. At the very least, I have some notes so I will not forget anything and will have more reason to appreciate the anime!
Back to the list: I must recommend The Robe* by Lloyd C. Douglas. I liked this book a great deal when I read it first and on subsequent rereadings. I should, perhaps, reread it again. This Biblical epic traces the fictional story of the Roman Tribune who crucified Christ and became a convert after the experience. It is a touching story with a lively romance between the Tribune – Marcellus – and the girl who falls in love with him. Demetrius the Greek slave and best friend of Marcellus is probably still my favorite character, however. He reasons very well, and it is hard not to enjoy his debates with Marcellus as the two work out the rationality of their new faith. I definitely recommend this book.
The Gentle Infidel* by Lawrence Schoonover is a story about a young boy conscripted into the janissaries. His father attempts to buy his freedom but dies of a medical condition before he can accomplish this. The hero therefore grows up in the janissary corps believing his father abandoned him. How he learns the truth and comes to return to Venice is a tale that you will have to discover for yourselves. I will not spoil anything more – my lips are sealed!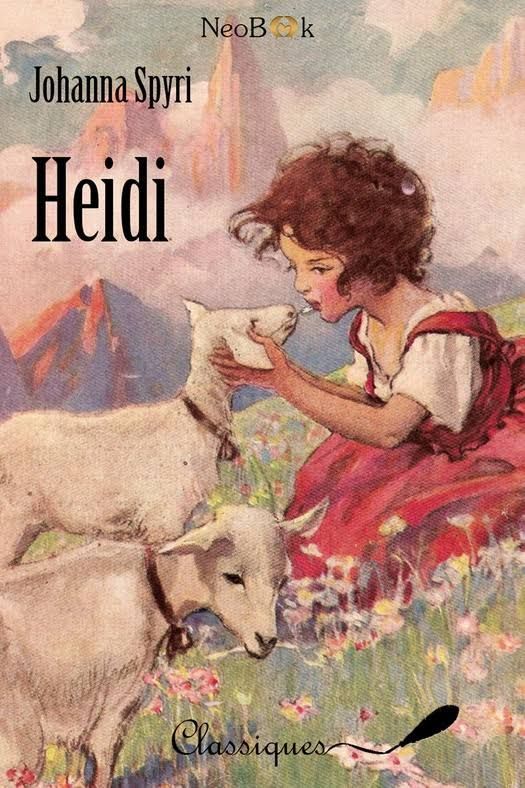 The story of Heidi* by Johanna Spyri has been adapted several times to film. One of those movies had the misfortune to play over the last few minutes of an Oakland Raiders' game, which led to the game being known as "The Heidi Game" in sports history. As a big Shirley Temple fan, I believe my first introduction to the story was the movie starring her, if not another very much like it. After that, I read the book – and found it better than the film. If you know a girl who will be interested, try giving her Heidi at some point this year.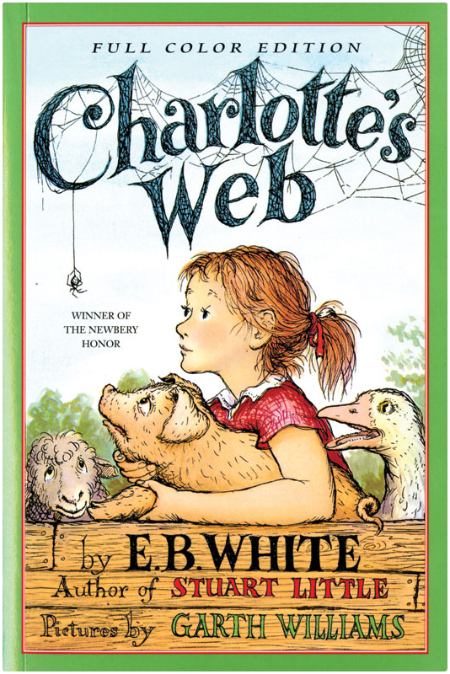 Lastly, there is Charlotte's Web* by E.B. White. What a lot of memories this brings up! The animated film* made me cry and from what I remember, I actually liked the book more than the film. At the very least, I did not need a tissue box when I read the book. I will certainly reread the novel before I watch that film again!
Well, readers, I hope you liked this listing of some of my favorite books. Are there some novels or books you would like to recommend? Drop them in the comments and we will compare notes. You never know – maybe someone else has read them and wants to talk about them!
*These are Amazon affiliate links. When you purchase something through them, this author receives a commission from Amazon at no extra charge to you, the buyer.
If you liked this article, friend Caroline Furlong on Facebook or follow her here at www.carolinefurlong.wordpress.com. Her stories have been published in Cirsova's Summer Special and Unbound III: Goodbye, Earth. She has also had stories published in the Planetary Anthology Series. Another story was released in Cirsova Magazine's Summer Issue in 2020, and she had a story published in Storyhack Magazine's 7th Issue, Cirsova Magazine's 2021 Summer Issue, and another may be read over at Ember Journal. Vol. 1* and Vol. 2* of her series – The Guardian Cycle – is available in paperback and ebook as well. Order them today!
Like Caroline's content? Then consider buying her a coffee on Ko-fi to let her know you appreciate her work. 😉