Look at this magnificent Medieval device, readers!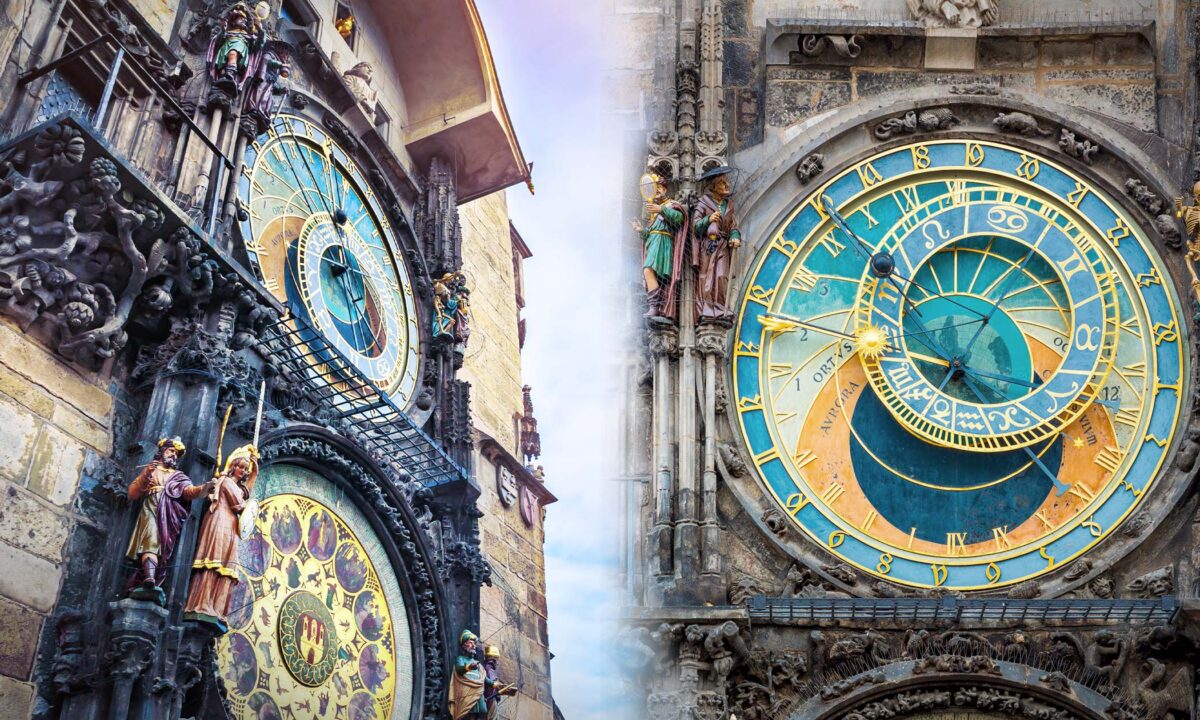 This Astronomical Clock Is Still Ticking After 600 Years—And Can Still Locate the Sun, Moon, and Stars
A mechanical wonder over six centuries old is mounted on the south wall of the Old Town Hall in Prague, located in the Old Town Square. Nested in ornate gothic decoration, this steampunk predecessor is still ticking today.
Called the astronomical clock, it's the oldest working clock of its kind in the world today and dates back to the early 15th century. Besides simply telling time, this chronometer of curiosities carries both history and legend within its clockwork innards, celestial dials, hands, faces, and statues.
Humans have long aspired to model the universe mechanistically and reveal its measurements through various devices—that endeavor traces back to the astrolabe, a handheld model of the universe from as early as the 9th century A.D. Later, with the help of European master clockmakers, Prague's astronomical clock took that tradition to extraordinary heights.
This clock is unique in that it displays 24 hours of the day, rather than the standard 12 hours, and because it features four different time-telling traditions. The outermost dial with gold Arabic digits overlaying a black ground shows Old Bohemian time, used by Europeans during the Middle Ages, illuminated by a golden hand circling the clock face.