These are so sweet, readers! Click the link to brighten your day!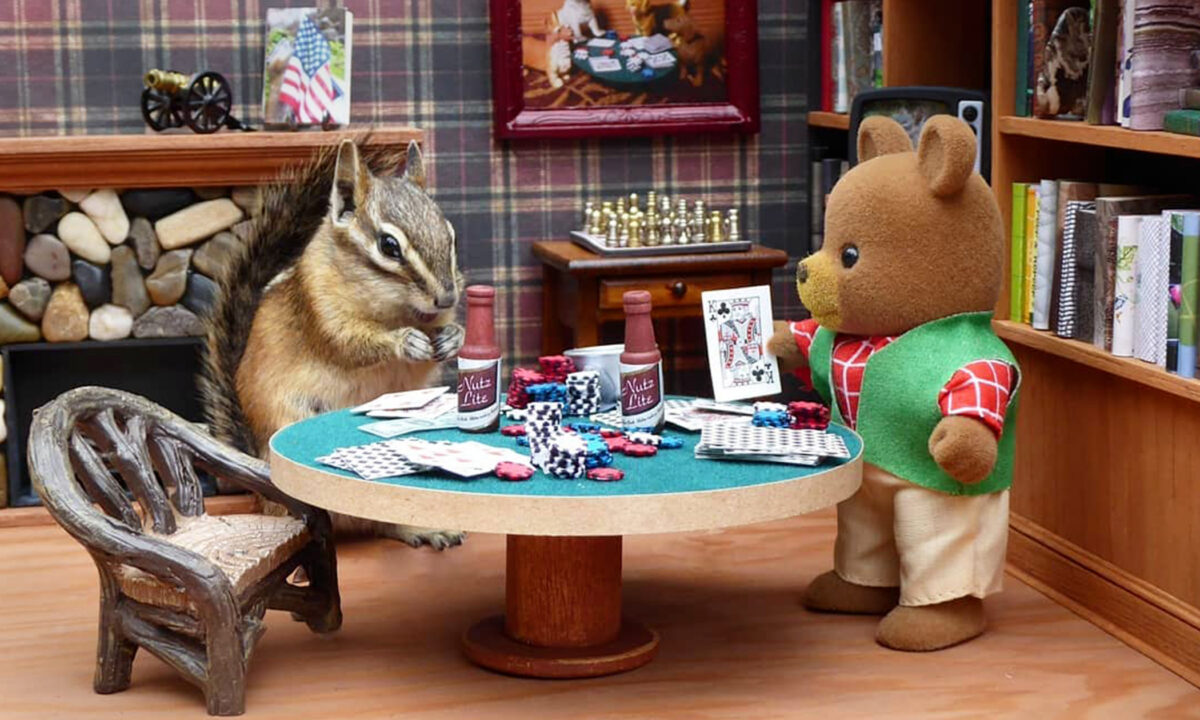 Fun Photos: Couple Builds Miniature Sets to Photograph Playful Chipmunks in Action
BY ANNA MASON
DECEMBER 26, 2022
When Paul and Christie Pierce took an experimental, fun shot of a chipmunk in their yard, little did they know it would spark an incredible photo series.
The couple who live just outside Spokane, Washington, were at a casino night when they came across some tiny playing cards being used as drink tickets. Since they had a small chipmunk population in their yard, they joked it would be amusing to try and stage a picture of one with the little props.
"One particular chipmunk would eat out of our hand," Christie, 67, told The Epoch Times. "His name was Mr. Stubbs because he had half a tail. He was pretty tolerant of us and we thought, well, let's see if we can make it look like Mr. Stubbs is playing cards."
The couple taped the cards together, placed some seeds onto the tape, and lo and behold: it worked.
"We started 100 percent by accident. I'm not a photographer. I consider myself a chipmunk wrangler."