Learn more about this fascinating man through the link below, readers: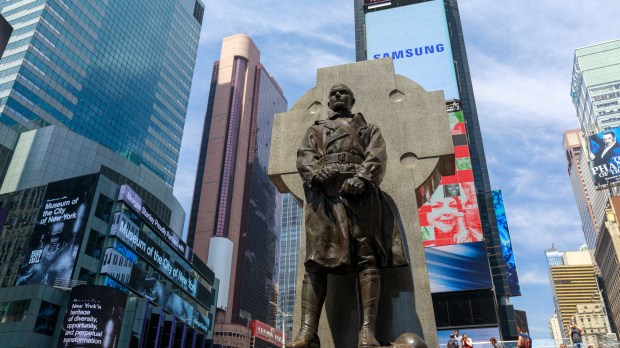 Why is there a statue of a Catholic priest in NYC's Times Square?
Zelda Caldwell – published on 11/11/21
Fr. Francis P. Duffy was a highly-decorated military chaplain in World War I, who later served New York's theater district community.
At the northern end of New York City's Times Square, standing right in front of the "Red Steps" that also serve as the roof of the TKTS discount theater ticket booth, is a statue of a Catholic priest.
The eight-foot high statue depicts Fr. Francis P. Duffy (1871-1932), the most highly decorated cleric in the history of the United States Army, standing on a pedestal, with a massive Celtic cross at his back. In fact, this triangular section of Times Square is more properly known as Father Duffy Square.