This is amazing, readers! Click the link to learn more!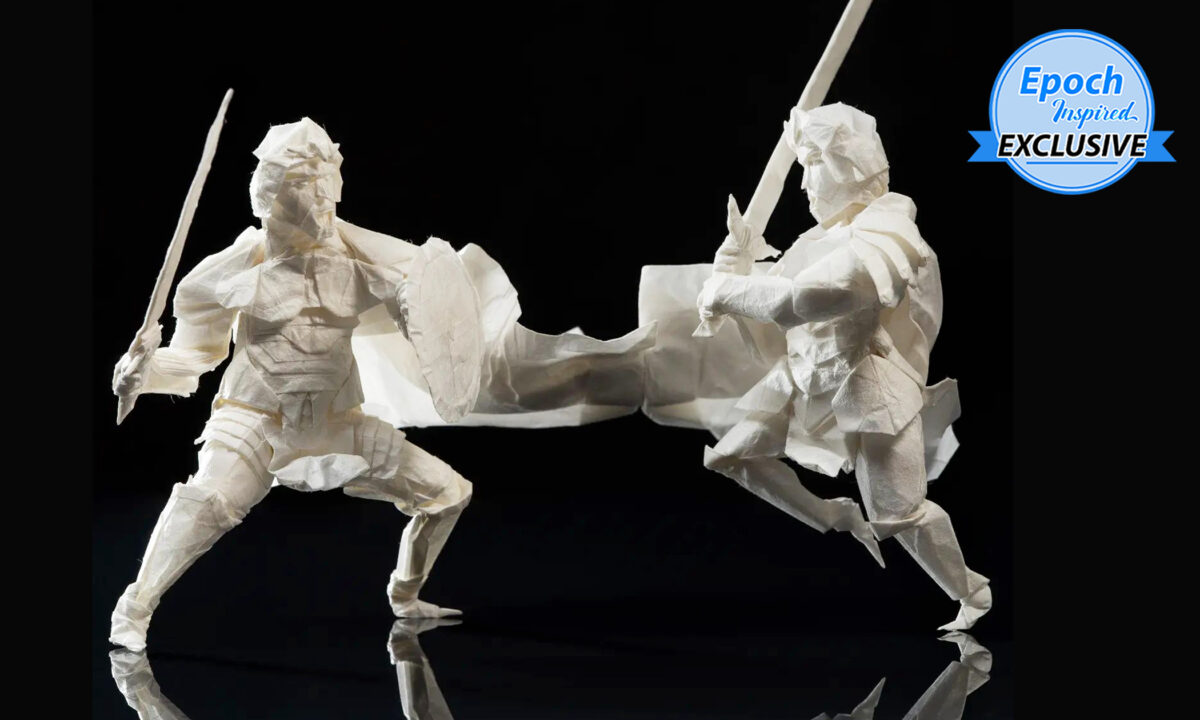 2 Origami Warriors Folded From a Single Sheet of Paper—Check Out the Incredible Details
March 27, 2022
The scene: two knights face off in an intense battle; one knight slashes with his longsword while the other crouches to block the hit with a round shield.
"Both are shouting with their mouths open while the capes are flowing in the action and the wind. The shielded knight has scaled armor with many rectangular shapes to convey a more grounded and defensive character, while the other has sharper angles and diagonal shapes to imply aggressiveness," said Juho Könkkölä, 24, an origami artist from Jyväskylä, Finland, describing his most recent work of art.
Könkkölä says the folded origami marvel took him 2.5 years from conception to completion, with 109 hours of that time spent entirely on folding. Yet another wonder is that the life-like fight scene is folded out of one single piece of Wenzhou rice paper.
"It is the greatest origami of mine and is a culmination of years of work in a single sheet of paper. Before I thought it wouldn't be possible to create such a thing, but I managed to prove myself wrong," he said.
Proving himself wrong was a process that took Könkkölä hours of planning and design, countless iterations, and lots of practice.
Könkkölä has been folding origami for 15 years. The art started out as a way to pass the time, but he then began to learn more complex patterns. In 2018, he began designing his own figures and has since studied various mediums, materials, and methods in order to begin developing his own way of origami design.