To be perfectly frank, reading this article makes me wonder if Stan Lee and Marvel might have been inspired by Nancy Wake when they came up with Peggy Carter. Certainly, Hayley Atwell's portrayal of the character in Captain America: The First Avenger* seems far more realistic once one reaches the finale for the article. While it might have been nice to see her need to be rescued at one point in the film, knowing where the inspiration for Peggy's character may have come from is interesting. It certainly helps with research and conjuring up one's own fiction!
Enjoy this look at an amazing woman from World War II, readers. Her story deserves to be remembered!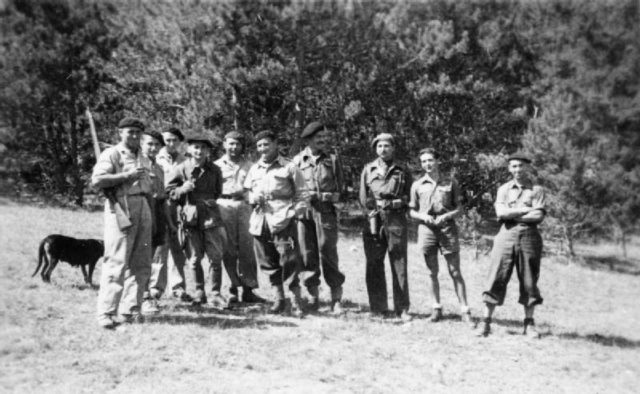 Nancy Wake, in WWII – Freedom Fighter, Allied Agent and The Gestapo's Most Wanted
Mar 21, 2018 Heather Fishel, Guest Author
The books and moments of history are filled with memorable names, courageous figures, and moments of sheer ingenuity. Yet not all names are as well recognized as they perhaps should be – and this is the case with Nancy Wake.
Did you know that a well-to-do woman with a wealthy husband living a fantastic life in Europe changed course entirely and became a secret agent as World War II exploded around her? That is Nancy Wake's story: a woman who saw evil arising in Germany, and who decided that she would act instead of cowering in fear.
Over the course of the war, Wake earned herself the title of the Gestapo's most wanted person as well as the leader of Maquis in France who worked to bring down the Germans occupying their nation. Despite the immense danger at every turn, Wake furthered the Allied Forces' efforts as a secret agent, changing the tide of the war with little recognition.
Life Before the War
Of course, Nancy Wake didn't begin her life as a secret agent throughout Europe – in fact, the years before World War II exploded the international community into chaos, she was living in Australia. Born on August 30, 1912, Wake spent her earliest years growing up in Roseneath, Wellington, New Zealand with her parents and five older siblings. At age two, the Wake family left New Zealand and settled into a new home in North Sydney, Australia. Soon after, Wake's father abandoned the family, leaving her distraught mother to care for all six children alone. The Wake family struggled to survive, and Nancy herself was left with a sour distaste for her father for the rest of her life.
*These are Amazon affiliate links. When you purchase something through them, this author receives a commission from Amazon at no extra charge to you, the buyer.
If you liked this article, friend Caroline Furlong on Facebook or follow her here at www.carolinefurlong.wordpress.com. Her stories have been published in Cirsova's Summer Special and Unbound III: Goodbye, Earth, while her poetry appeared in Organic Ink, Vol. 2. She has also had stories published in Planetary Anthologies Luna, Uranus, and Sol. Another story was released in Cirsova Magazine's Summer Issue in 2020, and she recently had a story published in Storyhack Magazine's 7th Issue and Cirsova Magazine's 2021 Summer Issue. Order them today!
Like Caroline's content? Then consider buying her a coffee on Ko-fi to let her know you appreciate her work. 😉