Does your church have a hole in the roof – one that was put there and left open intentionally? If you go to several churches in Europe, there might be a really cool reason that hole was left there for centuries: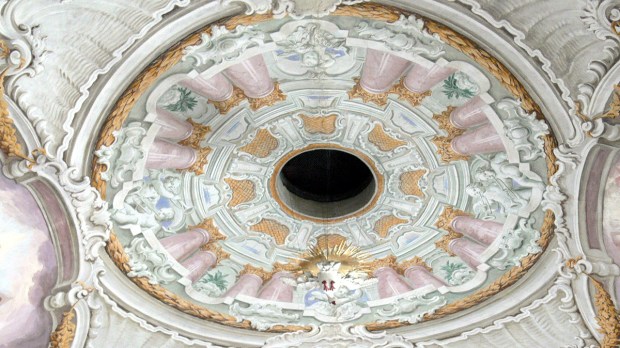 Why some medieval churches would leave a hole in the roof
Philip Kosloski – published on 05/22/21
The "Holy Ghost Hole" was incorporated into church architecture to remind the faithful of the coming of the Holy Spirit.
One interesting bit of church architecture is known as the "Holy Ghost Hole." It consists of a large opening purposely left in the ceiling.
This was most commonly done in medieval churches throughout Europe, but has been repeated in other places throughout the world.