Check it out, readers!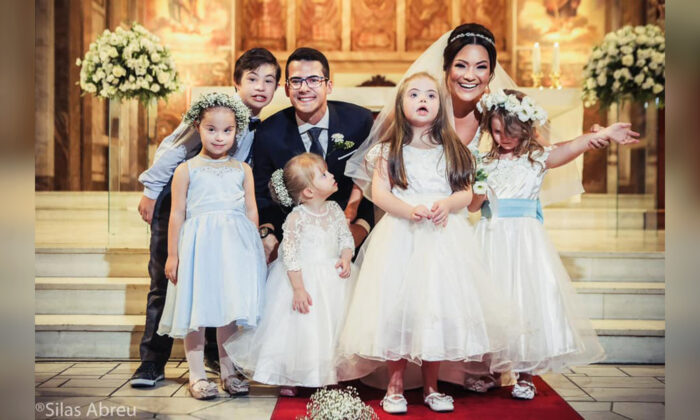 Groom Plans Epic Surprise by Inviting Bride's Down Syndrome Students as Ring Bearers
BY LOUISE BEVAN
November 12, 2020 Updated: July 13, 2021
This story was last updated in November 2020.
A thoughtful groom found the perfect way to pay tribute to his bride's great passion, her work as a speech therapist, by inviting some very special surprise guests to their wedding ceremony.
Cíntia Bonfante Pereira, of Caxias do Sul, Brazil, works with children with Down syndrome to help them improve their speaking skills.
Standing at the altar with her husband-to-be, José Vitor Flach, in April, Cíntia was prompted to look toward the church doors where a procession of beautifully dressed children was entering.
The children were Cíntia's students.