Enjoy learning about this fantastic sighting through the link, readers!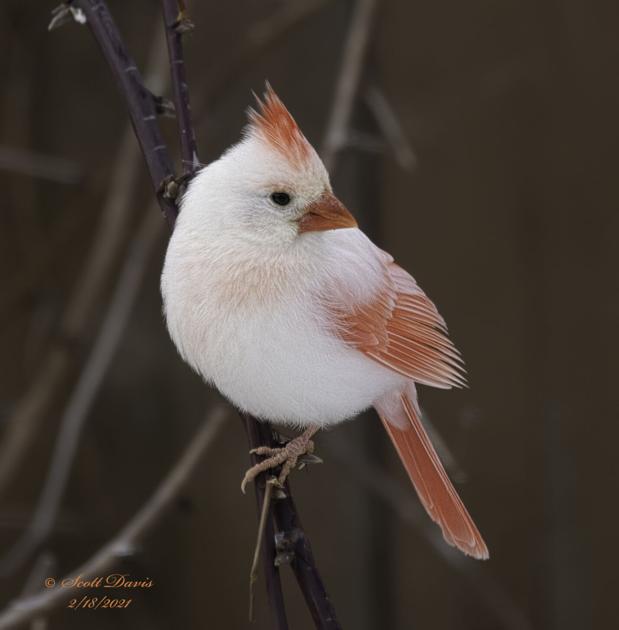 'One in a million' white cardinal spotted in Tennessee
By Nick
22 March, 2021
A birdwatcher in Gallatin, Tennessee was taken by surprise, after a very unusual bird visited his backyard. Scott Davis, a 67-year-old retiree, witnessed and extremely rare sight of a white cardinal.
Even fond of birdwatching almost his entire life, this was the first time Davis encountered such a stunning sight. The bird – nearly all white, with only its tail and wings light red, has landed straight in Scott's backyard. Just as he does every winter, Scott put some some seeds on the snow that covered his garden. However, he never expected to catch such a glimpse.