If stealing from Pompeii may be considered ill-advised, then what can be said for those who would make off with the sole relic belonging to a deceased queen? Some uncultured vandals recently absconded with Mary Queen of Scots' golden rosary in a night raid on the museum where it was kept. The museum had only reopened to the public a few days beforehand.
Where is Indiana Jones when we need him? This may not be as serious as hunting down the Ark of the Covenant or pursuing the Holy Grail, but the offense is nearly as insulting as the Nazis' pursuit of those holy relics. Nothing else that belonged to the Queen of Scots remains in the keeping of any museum on the planet; this is literally the only item she ever touched still extant. The fact that it is a rosary only magnifies the perpetrators' crime.
Learn more about this dastardly deed in the articles below, readers. And pray for the thieves. They are going to need all the help they can get!
Mary Queen Of Scots' Gold Rosary Stolen In Heartbreaking Raid
May 25, 2021 Steve Palace
Arundel Castle in West Sussex is reeling from the theft of precious items, including a set of gold rosary beads said to belong to Mary Queen of Scots.
The burglary happened the night of Friday, May 21, at 10.30 p.m. Intruders made off with loot worth "in excess of £1 million" according to Sussex Police ($1.4 million).
Mary Queen of Scots' legacy has been plundered
As reported by the BBC, they "entered through a window and smashed a glass cabinet to grab the items." An alarm was triggered. It's especially galling because the castle had reopened to the public just days earlier.
And…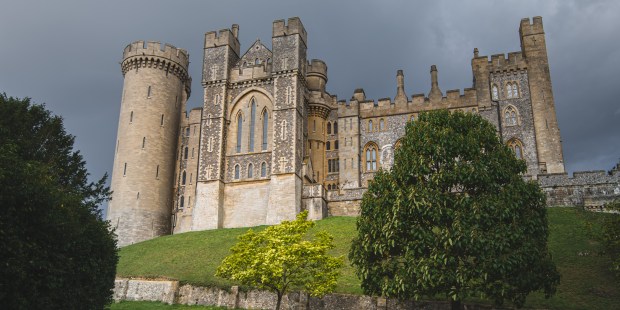 Thieves make off with Queen Mary's gold rosary
J-P Mauro – published on 05/26/21 – updated on 05/26/21
The rosary was the only artifact to survive from the life of Mary, Queen of Scots.
Aset of golden rosary beads once belonging to Mary, Queen of Scots has been stolen. The historical artifact, valued at over $1.4 million, was lifted from Arundel Castle, where it was housed. The thieves also made off with several other gold and silver items that were on display.
The Rosary Beads belonging to Mary Queen of Scots stolen in £1m raid at Arundel Castle on Friday night