Click the link to find out more, readers!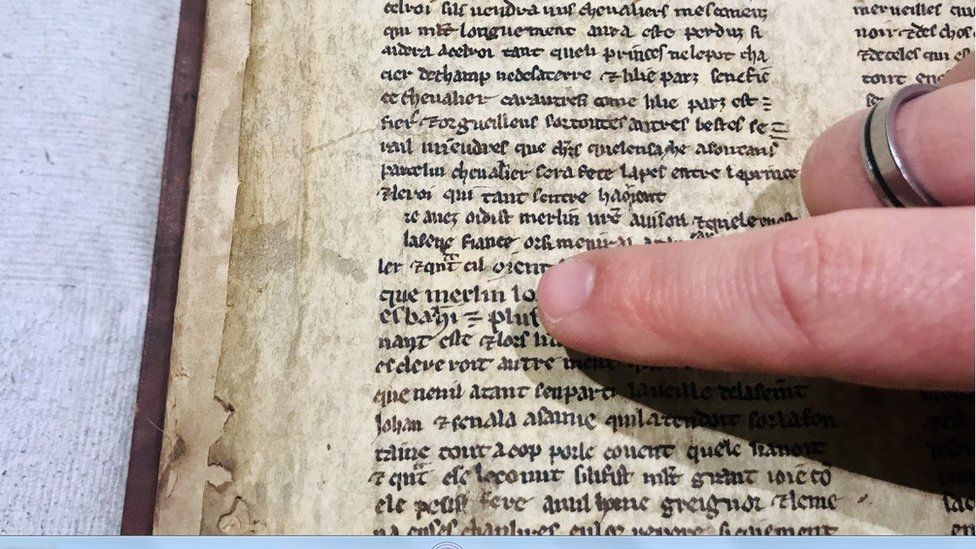 Middle Ages Merlin manuscript found in Bristol University library
Published 30 January 2019
Fragments of a manuscript from the Middle Ages which tell the story of Merlin the magician from Arthurian legend have been found in a library.
Seven hand-written fragments were found by the University of Bristol's special collections librarian.
Specialists analysing the pieces said they contained "subtle but significant" differences from the traditional story.
"We are all very excited to discover more," said Dr Leah Tether, of the International Arthurian Society.
The pieces of parchment were discovered by librarian Michael Richardson, who recognised a number of Arthurian names and contacted Dr Tether.