The title does not lie, readers. The sale may have passed by now, but the fact is that an F-4 Phantom was for sale. Learn more about it through the link below: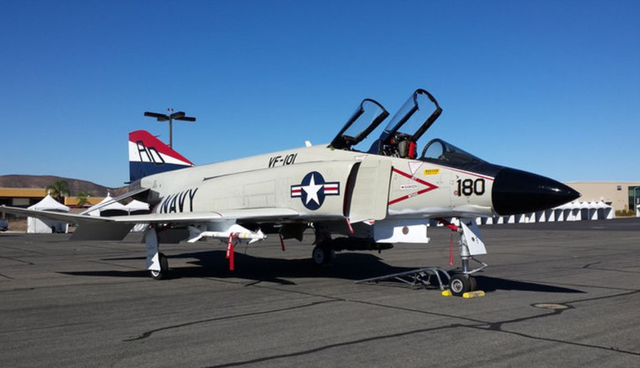 Hey, Wanna Buy a Real, Flyable F-4 Phantom?
This legendary test jet set the low-altitude speed record in 1961. Now it can be all yours.
NOV 10, 2020
PLATINUM FIGHTERS
The F-4 Phantom was built in 1959 for the U.S. Navy.
The aircraft set a new low-altitude speed record, doing 902 miles per hour at 125 feet.
The Phantom is the only plane of its kind that is flyable in the civilian world. Now, you can own one for $3.25 million.
An ex-U.S. Navy fighter jet that set the Mach-busting, low-altitude speed record is up for sale.
This 1959 McDonnell Douglas F4H-1F Phantom is the only flyable plane of its kind outside of military service. While the Phantom requires a little bit of TLC to get it flyable, it can now be yours for a cool $3.25 million.
The F-4 Phantom was one of the first multi-service combat jets. Adopted by the U.S. Air Force, U.S. Navy, and U.S. Marine Corps, it was a large, twin-engine fighter utilized for both air-to-air and air-to-ground combat. It was, in many ways, the F-35 Joint Strike Fighter of its time, exported to American allies like Japan, Turkey, Israel, Germany, the United Kingdom, and many others.
The F-4 participated in numerous conflicts, including the Vietnam War, the 1973 Yom Kippur War, the Iran-Iraq War, and the 1991 Persian Gulf War.