Click the link to learn more about this famous saint, readers: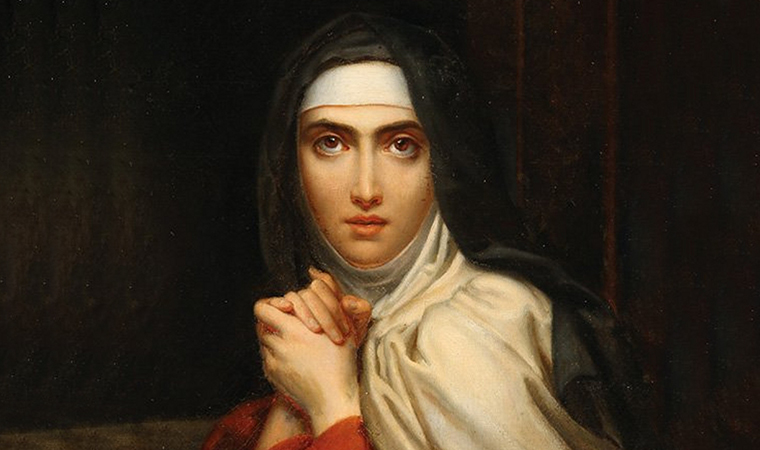 3 Lessons from the life of St. Teresa of Avila for the modern Christian
Theresa Civantos Barber – published on 10/15/20
Teresa was a valiant reformer and leader whose life and writings hold great wisdom for followers of Christ through the centuries.
There are so many beloved saints named Teresa—Mother Teresa, Therese of Lisieux, Teresa Benedicta of the Cross—that the first St. Teresa is easy to overlook. But Teresa of Avila is called "the great Teresa" for a reason: This absolutely legendary woman lived with a holiness and bold conviction that blaze brilliantly from the pages of history. Her extraordinary life offers many lessons to teach us today; these are just a few of them.
FIRST PRAYER, THEN ACTION
As a young woman, St. Teresa began to pray in a meditative and contemplative conversation with God, commonly called "mental prayer," and her friendship with Christ and deep love for Him blossomed accordingly. After a terrible illness, however, she stopped praying in this way, only joining in rote community prayers for over a year, because she convinced herself "that to refrain from prayer was a sign of greater humility," according to her autobiography.
Not surprisingly, the decision to cease meditative prayer brought her emotional and spiritual suffering. She later called this time "the greatest temptation I had," and said that "it nearly brought about my ruin."