We have all heard about UFOs. But what about USOs? How many of us know about the strange phenomena below the Earth's waves?
The article from Popular Mechanics lists some of the bizarre things that have been seen in or near the world's oceans. They range from the odd to the downright frightening. No one has been able to find a scientific explanation for any of these incidents so far, and in some cases it seems unlikely that they ever will.
Learn more about this mysterious, wonderful world we call home through the link below, readers!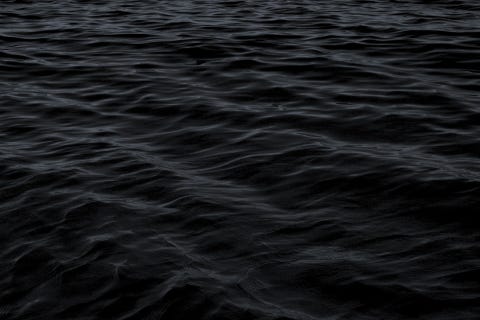 The Weird History of Unidentified Submerged Objects
It's not just UFOs out there.
Oct 9, 2019
This past weekend, former U.S. Navy Commander David Fravor was a guest on the Joe Rogan Experience podcast. Fravor, who was the subject of a New York Times article about his 2004 UFO sighting, discussed a spooky new sighting a fellow pilot revealed to him after they were both out of the Navy.
According to Fravor, the eyewitness was a former pilot of the MH-53E Sea Dragon, the Navy version of the Marine Corps' CH-53E Sea Stallion, based at Naval Station Roosevelt Roads, on the island of Puerto Rico. Twice while recovering spent practice munitions out of the water, the pilot spotted a weird underwater object.
In the first incident, the pilot saw a "dark mass" underwater as he and his team retrieved a flying practice drone. The pilot described the object as a "big" mass, "kinda circular," and he was certain it wasn't a submarine. In the pilot's second sighting, a practice torpedo that the pilot was sent to recover was "sucked down" into the depths of the ocean in the presence of a similar underwater object. The torpedo was never seen again.
Elsewhere in the interview, Fravor reveals that a 79-year-old woman contacted him after his sighting went public. The woman explained that her father, a naval officer, was at one time based at the naval station in San Francisco in the 1950s. When she was a child, her father showed her a telegram that stated unidentified objects had been sighted going in and out of the water at a now forgotten set of latitude and longitude coordinates. The woman's father told her, "We get these all the time, and it's always in the same area."